On-Demand Webinar
Armor's Armchair:
The Sales Experts Series
Episode 4 - Sofia Rodriguez
Gryphon's Executive Vice President, Greg Armor interviews top sales experts across multiple industries to discuss the latest in sales leadership, sales management, industry trends, and more. These one-on-one brief interviews will give you a deeper understanding of what other sales leaders handle on a day to day basis.

In this webinar, Greg Armor and Sofia Rodriguez discuss:
The pros and cons for each methodology

How implementing a sales methodology can propel your pipeline

Myths around each methodology, and more!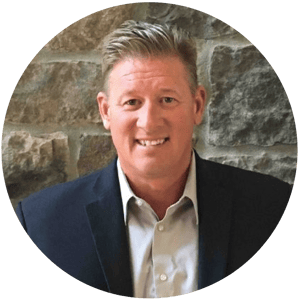 Greg

Armor
Executive Vice President
Gryphon.ai
Greg brings over 20 years of sales experience leading hyper-growth sales organizations. As an executive leader, Greg thrives on scaling successful businesses, building strong teams, and establishing long-term client relationships.
Greg spent the last 3.5 years at BitSight building and leading their sales organization, growing top-line revenue by 15x. Prior to joining BitSight, he served 5 years as the Senior Vice President, World-Wide Sales at Tangoe experiencing the same level of hyper-growth.
Sofia

Rodriguez
VP Sales, Sales Trainer
Sandler Training
Sofia is a bilingual Sales Trainer and Coach, fluent in both English and Spanish. She understands that sales is much like physical fitness. You don't stop going to the gym because you're fit, you don't stop sharpening the sales axe because you've scored some big deals.
Recognizing if you do what you've always done, you'll get what you've always got, Sofia trains and coaches her clients to think outside of the box when it comes to prospecting, establishing trust and closing sales.
Her degree in Mass Communications and Anthropology, along with her improv acting hobby, allows her to deliver energetic training and roleplaying sessions where participant's create muscle memory of effective talk tracks and a deeper understanding of why humans behave the way that they do in the buyer-seller arena.
The Sandler Selling System has helped over 1 million salespeople sell more and sell more easily by avoiding the games buyers play and empowering the salesperson to take control of the conversation.
Our management and executive leadership programs provide you with the strategies to build a bulletproof business through collaboration, accountability, and productive coaching conversations.
We not only provide the skills necessary to grow your business, but we help you develop the attitudes and habits necessary to implement those techniques consistently and effectively over time.